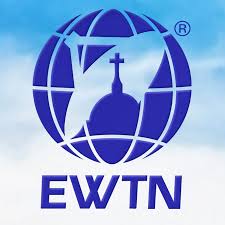 Last month's Solemn High Mass at
St. Paul Cathedral
was a tremendous success. With hundreds in attendance, the Mass was televised live and
streamed online
by
EWTN
. In total, the online stream has received over 47,000 views, including 1,700 comments and 500 shares from across the world!
Over the course of the live stream, prayer intentions and good wishes poured in from Nigeria, Portugal, Mexico, Scotland, Brazil, Kuwait, the United Kingdom, Biafra, the Philippines, South Africa, Saudi Arabia, Cebu, India, Leyte, Rome, Zagreb, Australia, Ireland, Zambia, Colombia, Pakistan, Croatia, Canada, Paraguay, Peru, Fiji, Cameroon, Dubai, Puerto Rico, Malaysia, Bamenda, West Africa, Switzerland, Hong Kong, Singapore, Abu Dhabi, Kenya, Uganda, Israel, Sri Lanka, and 49 of the 50 United States!
The Mass was celebrated on October 15, 2017 for the Decennial Anniversary of the motu proprio
Summorum Pontificum
, written by Pope Emeritus Benedict XVI. This Apostolic Letter officially safeguarded the practice of the Traditional Latin Mass (also known as the "Extraordinary Form") throughout the world, which has already increased vocations and Mass attendance in many parts of the United States. Saint John XXIII Parish was pleased to represent this beautiful rite on behalf of the Diocese of Pittsburgh, and extends its gratitude to its pastor, Father James Dolan, Bishop David A. Zubik, EWTN, and all of the parishioners, musicians, and technicians that worked to share this great sacrament with the Catholic Church across the world!
To see the online stream of the Mass, please click
here
!