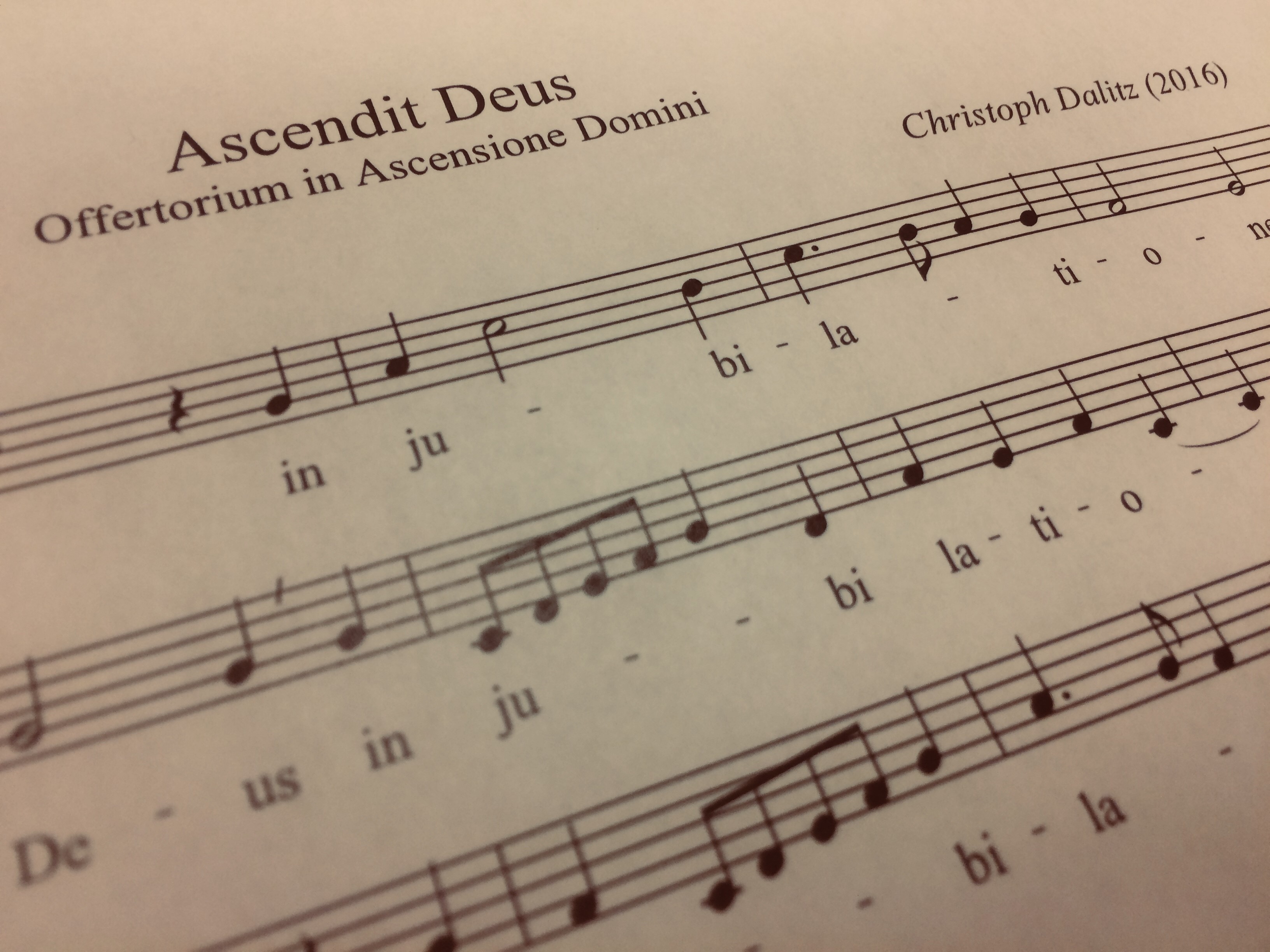 During their summer break, the
Schola Cantorum of St. John XXIII Parish
assembled to record several selections from their 2018 Spring semester. The highlights of this recording were 3 sacred motets and a hymn that were all composed within the last few years by active composers. One of these pieces,
O Sacrum Convivium
, was personally composed for the schola by
Mr. Wilko Brouwers
, the respected chant master from the Netherlands.
Also on the session was John Rokosz's own
Ave Maria
;
O Salutaris Hostia
, arranged by the schola's good friend Paul Weber; and
Ascendit Deus
by Christoph Dalitz, whose beautiful
Regina Cæli
appeared on the schola's second album. Recordings were sent to these fine composers, with the schola's gratitude for their continued friendship.
These pieces are just a small example of the growing effort to include modern polyphony in the schola's regular repertoire. Further to that end, as the Fall semester approaches, St. John XXIII Parish is reaching out to local universities to recruit students as guest organists and choral scholars. These student apprentices will experience an intensive boots-on-the-ground, week to week routine in a Latin Mass parish, gaining proficiency in chant, polyphony, and liturgy. Interested candidates can also submit their own sacred compositions for the schola to perform.
The ultimate intention of this outreach is to spread awareness of the Traditional Latin Mass, foster working relationships with these universities, seek new composers and music for the liturgy, and encourage Sacred Music programs to adopt more comprehensive training for the Extraordinary Form. As the Latin Mass continues to grow in popularity across the world, new students with competency in this discipline will find themselves much more marketable in the competitive field of sacred music.
Contact John
directly to learn more about these opportunities.
Please enjoy the following samples from this summer's recording…
Ascendit Deus – Dalitz
Ave Maria – Rokosz
O Sacrum Convivium – Brouwers
O Salutaris – Werner, Arr. Weber