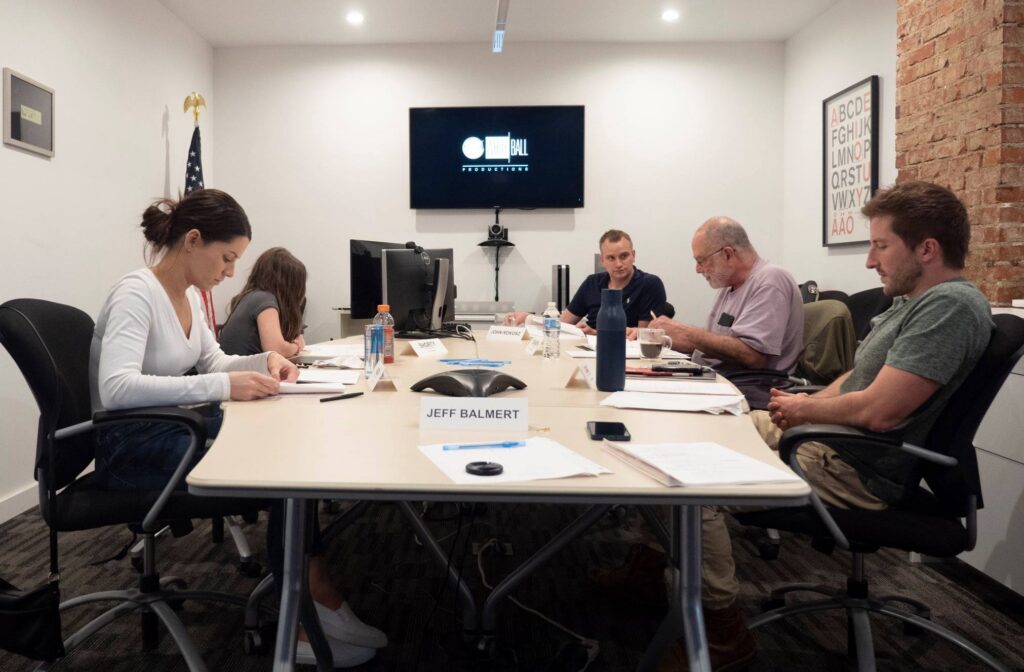 On Thursday June 10th, White Ball Productions and Untitled Pgh hosted the four principal actors of their new short film, "Grandpa and Shorty" for an official table read. With everyone assembled in the same room, this was the first opportunity to hear the screenplay performed by the actual actors together. The mood was invigorating as each actor delved into their character's mind, uncovering layers of creative insight and detail which will be invaluable for their performance.
John was able to provide intimate background and his overall vision for the story, while also discovering unrealized potential for the characters through the seasoned expertise of these fine actors. As always, Jeff Balmert was at the helm of direction and production, answering questions about the execution of the project and solidifying next steps.
Many thanks to Sé Marie (Mom), Curtis Caldwell (Dad), Tori Flanders (Shorty/Lizzy), and Howard Elson (Grandpa) for their involvement in this project, and to Dax Parise and Untitled Pgh for partnering with White Ball Productions to make this project a reality! Next on the production schedule is location scouting and prop acquisition, with principal photography loosely scheduled for late summer 2021.
Please check out these photos from the table read, and stay tuned for more updates!