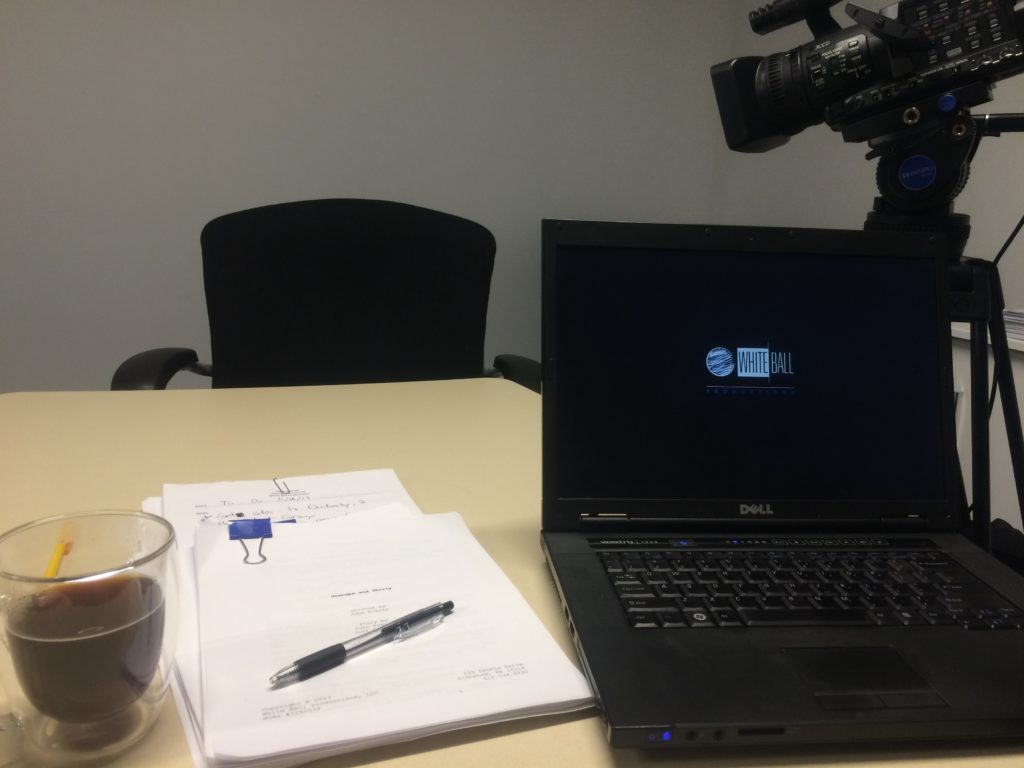 Beginning on November 18th and 19th, White Ball Productions held their first wave of auditions for their upcoming short film, Grandpa and Shorty. Mr. Dax Parise hosted the casting call at the studio of his downtown Pittsburgh-based production company Untitled. On both days, a stream of wonderfully talented actors auditioned live, in person, for the four leading roles of Grandpa, Lizzy, Mom, and Dad.
While the initial round of auditions was encouraging enough, still more exciting are the video auditions and crew member applications that have been pouring in for the past 3 weeks! Actors, makeup artists, producers, animal handlers, visual effects artists, storyboard designers, lighting crews, and assistant directors are just a few of the interested parties that have been in contact about the project.
In addition to building the cast and crew, White Ball has begun scouting for the best shooting locations in the Pittsburgh region. With a deliberately contained environment, the film calls for only one primary location, where the majority of filming will take place. Two other locations will be needed, each for a day's worth of filming at most.
As applications and auditions continue to roll in, funding and budgeting is of paramount importance. With a modest budget already in place, White Ball is currently in negotiations with an executive producer, which will further determine the scale of the production. Once a dedicated cast and crew is assembled, Grandpa and Shorty promises to be a powerful film that shares a compelling message for our veterans, active military, their families, and our civilian society alike.
If you're interested in learning more or participating in this project, please contact film@whiteballproductions.com.