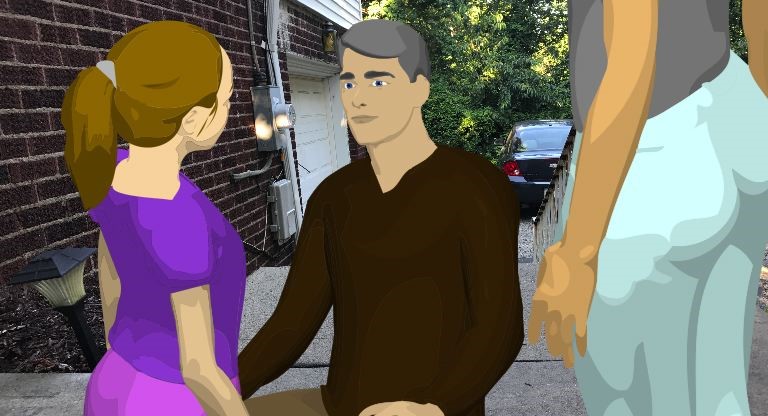 White Ball Productions
has been hard at work for the past several months, creating a series of over 1,100 storyboards for their newest short film,
Grandpa and Shorty
. These storyboards are essential to the pre-visualization process, which allows filmmakers a cost-effective way to see their film before the cameras start rolling. Pacing, dialogue, camera angles, and a host of other considerations can be assessed by placing these storyboards into a mock-up movie called an "animatic." Basic sound effects and musical cues can be utilized as well, to add color and to gauge the tone of the film–particularly for dramatic scenes with little or no dialogue. John wrote the script of
Grandpa and Shorty
, which was the culmination of 7 drafts and nearly two years of work. With the invaluable skill and filmmaking knowledge of his collaborator, Jeff Balmert, the story has finally been realized on a prototype level.
John composed 15 musical cues for the film's soundtrack, which will serve as an excellent foundation for the final orchestration, during post-production when official filming and editing is complete. The score will be written for flute, string quartet, and piano, which should prove an excellent blend of an intimate yet full chamber ensemble sound.
Next on the agenda for White Ball Productions is the creation of a shot list, production schedule, and budget for the film, utilizing the insight gained from the completed animatic. Please enjoy the following short sample from the test soundtrack, and stay tuned for more updates, as White Ball approaches the production phase of
Grandpa and Shorty
!