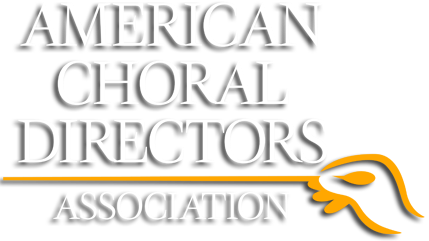 This past March, a talented group of over 30 high school voices sang the Rokosz
Ave Maria
for a church filled with music directors and conductors from across the eastern United States. Pittsburgh was the host of the 2018
American Choral Directors Association (ACDA)
Eastern Conference from March 7th-10th, and the
North Penn Chamber Singers
represented the High School echelon of featured ensembles – a coveted spotlight for any music department.
North Penn High School is in Lansdale, PA – just an hour north of Philadelphia; and Matthew Klenk, the director of the choir, is John's friend and fellow graduate from Duquesne University. "I wanted to showcase music and composers from this great city, which has always been close to my heart," Mr. Klenk explained to the capacity audience at Trinity Episcopal Cathedral in downtown Pittsburgh. The piece was well received and beautifully performed, with a digital recording to commemorate the event. Other selections on their program included
The Maid of Culmore
, arranged by Pennsylvania native
Joseph Gregorio
; an impressive execution of the rhythmic
Mundi Renovatio
by György Orbán; and a climactic finish with the gospel tune
Ezekiel
, arranged by Stacey V. Gibbs.
During their visit to Pittsburgh, John joined the choir for an evening rehearsal, where he was able to share with them his vision for the
Ave Maria
, and offer his insight on the trials and rewards of a career in music. It was an extremely positive atmosphere, and a bonding experience for adults and students alike. After their final performance, the kids bid John a warm farewell with hugs and applause – a moving moment! Sincere thanks go to Mr. Matthew Klenk for his friendship and willingness to perform this
Ave Maria
so beautifully, and to the Chamber Singers of North Penn High School for their wonderful talents. May their musical gifts continue to shine throughout their lives!
Please enjoy this sample of the live recording of their performance, from Trinity Episcopal Cathedral in Pittsburgh.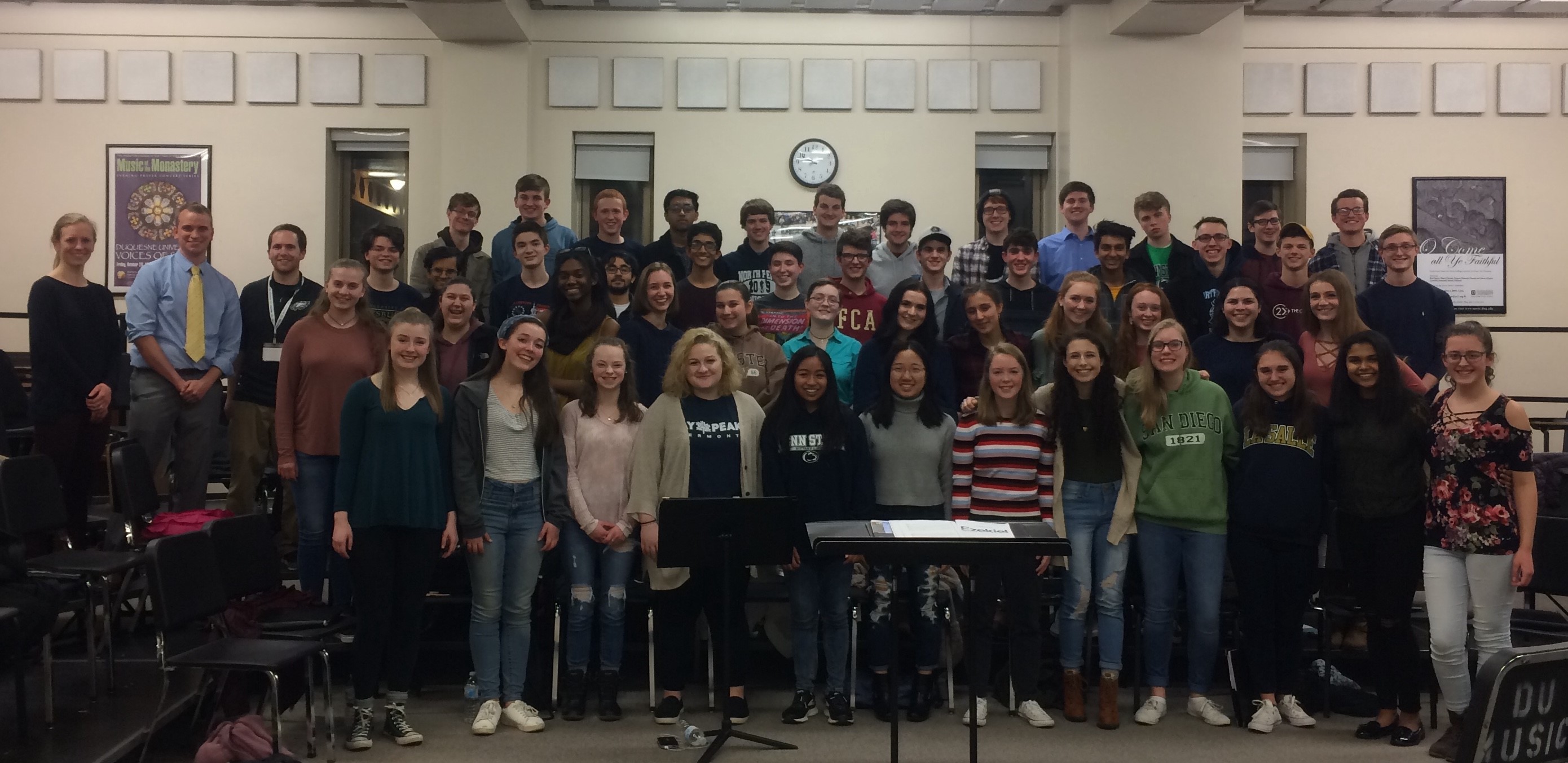 Kristen McKinnis (Asst Director), John Rokosz, Matthew Klenk, and the NPHS Chamber Singers rehearsing at Duquesne University